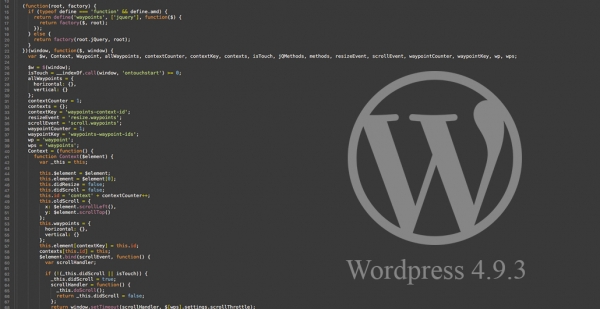 The 4.9.3 version of Wordpress is in preparation to be presented on January 30th.
Secure Socket Layer (SSL) is a security technology developed by Netscape in 1994.
This certificate create an encrypted channel between a Web server and the user's browser to ensure that all data transmitted and received is sensitive and secure.
Recently browsers have been showing information about using the security certificate near to the site's address bar. The goal is to increase security by navigating through the sites, creating a secure Internet and forcing the transition to SSL.
What's changed?
In the case of Chrome, the information presented is valid or not the site with SSL security certificates.
Sample of an SSL-protected site



Sample of a site with SSL but expired or invalid



Sample of a site without SSL

Why do we advise changing to HTTPS://?
Installing an SSL security certificate will increase security in browsing. All information is encrypted between the server and the Browser. It cannot be viewed by third parties.
Other advantages
✔ Improved Search Engine Optimization (SEO) of your website;
✔ Sites with HTTPS have preference in the search ranking against sites without SSL certificate;
✔ SHA-2 protection with 2048-bit encryption;
✔ Data security between visitor and server;
✔ Domain validation;
✔ Safety seal for site placement;
Contact us!